That is why you want this bicycle carrier. The Tilly Light bicycle carrier has various irresistible features. These include: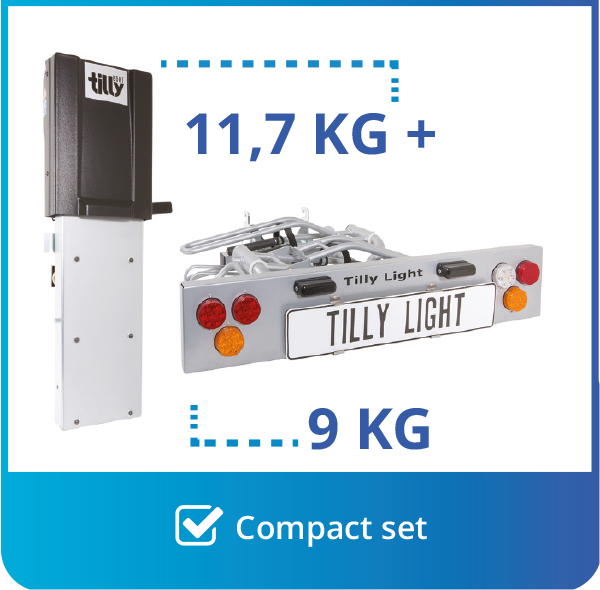 Easy to install on towing hook
Tilly Light comprises 2 parts. The part that is installed on the towing hook
and the part to place the bicycles on. As a result, it has become extremely easy to install the bicycle carrier.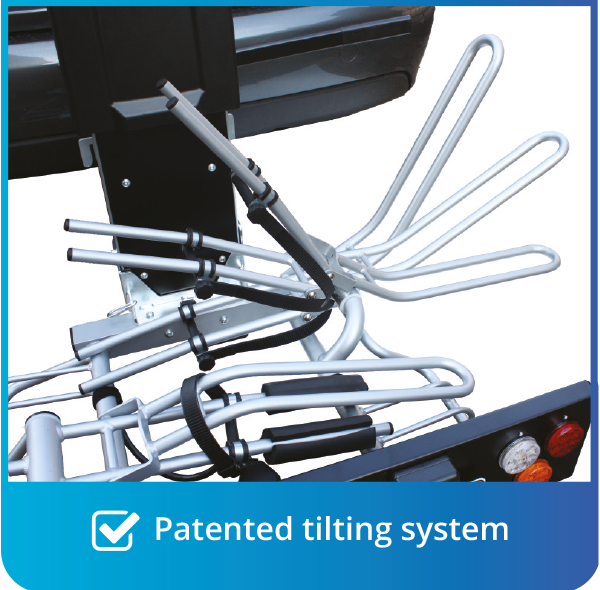 Easy to place bicycle on carrier
The tilting bicycle carrier allows you to place the bicycle in the holder with a single move. You no longer need several persons to lift your bicycle – even if it is an electric one – onto the carrier.
Tilly does the lifting
Thanks to the tilting bicycle carrier, the bike is simply rolled from the pavement onto the carrier. Tilly does the lifting!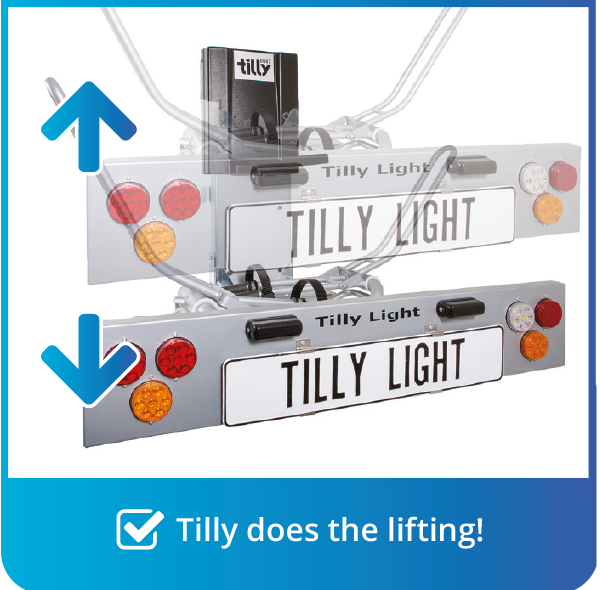 Automatic height-adjustable using the remote control
Thanks to the electric motor in the system, the bicycle carrier can be moved vertically. It is simply activated using the practical remote control that is included in the delivery of the Tilly Light.
Wide distance between the two bicycle holders
Placing two bicycles onto a carrier is not always an easy feat. Especially if they are both electric bikes. But on the Tilly Light, the distance between the two holders is such that the handlebars will never be an obstruction.
View the product leaflet with extensive specifications showing the unique features of the Tilly Light bicycle carrier.